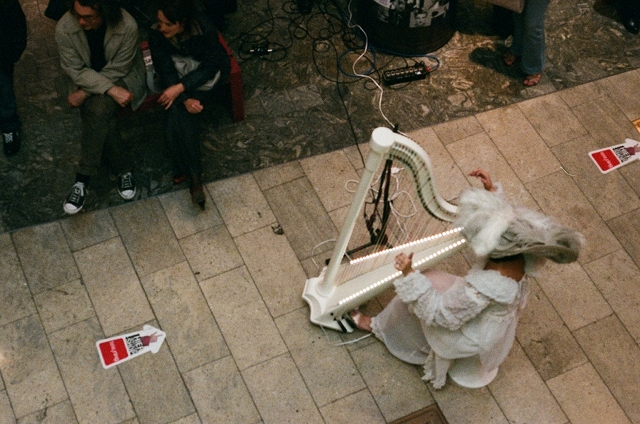 The current issue of frieze magazine is arranged around the question How does art influence society? and is a must read for this summer of art – even more when regarding the programme and discussions around Documenta 13 in Kassel.
The role that art plays in city economies has become increasingly complex. Art as a political practice can influence urban politics, as well as artists "are still the canaries in the mine of gentrification, testing a marginalized neighbourhood to see if they can develop viable forms of life there", as Sharon Zukin brings it to the point in the recommendable roundtable discussion Changing Places as published in frieze.
And Timothy Vermeulen points out that Henri Lefebvre " [...] talks about cities being produced in a dialectic between three forces: the representation of space – how large corporations, governments and planners imagine a place to be; the representational space – the dreams of those inhabiting space; and spatial practice – the ways in which we think, we need to use space (drive on a motorway and not the pavement, walk on the pavement and not the motorway, etc.
For Lefebvre the force that is dominant in the production of modern cities is the representation of space, the power of banks and national and local governments. In big cities, CEOs and officials decide how places can be used. Exchange of money: yes. Occupy: no. Commuter: yes. Homeless person: no, and so on. [...]"
Art, gentrification and artistic freedom are just some of the topics that Anton Vidokle (artist and co-founder of e-flux), Nils Norman (artist), Timotheus Vermeulen (cultural scientist and co-founder of Metamodernism), Sharon Zukin (sociologist) strive in the rich talk that`s chaired by Dan Fox (senior editor of frieze). You can find the whole text for free online,
but it`s definitely worth to check out the whole magazine for articles like If I were a rich man – the shifting iconography of the wealthy or the City Report: Delhi, that make a truly inspiring reading!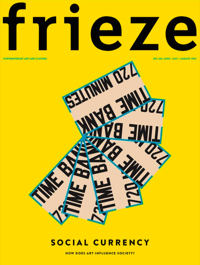 Quotes from Changing Places, published in frieze No. 148. Available online here.


Title / Photo: Carmen Rüter

Fatal error: Call to undefined method WP_User::exists() in /home/.sites/107/site958/web/wp-content/themes/duet/functions.php on line 875