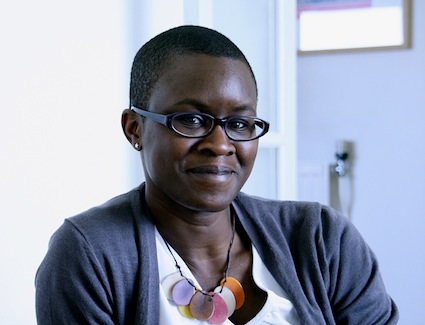 Virginia Nimarkoh, Photo: Diego Ferrari
Green spaces, such as urban gardens or farms, are in the focus of the current discussion about urban spaces. Virginia Nimarkoh`s photographs document municipal green spaces like parks, community gardens and city farms, which are the meeting point for diverse narratives around community, nature, ownership and the city. In an interview she tells us about her interest in (green) public spaces, class distinctions and her affection for The Phoenix Garden in London.

Your artistic projects treat public spaces like community gardens or parks. Where does your interest in these spaces come from? What makes them attract your interest?
I started doing urban landscape photography when I was in the final stages of writing my PhD. I used to jog in local parks as an antidote to all the theory I was consuming. But then I began to notice how people use parks and thought about how important they are in a densely-populated city like London.

I felt these open spaces were utopian because they appeal to such a wide demographic and seem really necessary to people's sense of well-being. I also see them as an antidote to consumer-culture. They are one of the few places, if you live in a city like London, where you don't see advertising and aren't being encouraged to buy anything. They provide a breathing space in so many ways.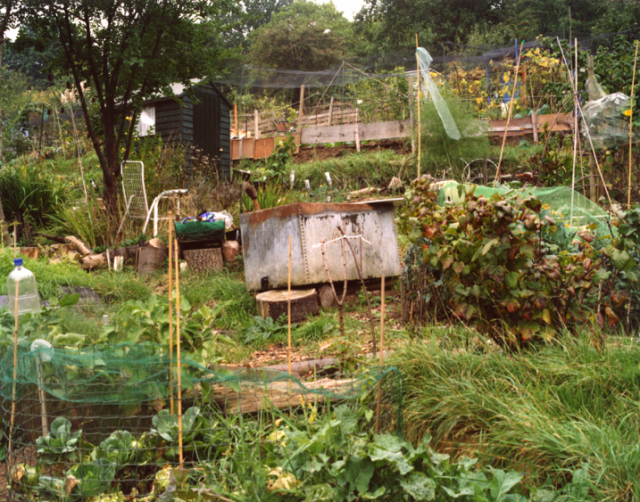 Virginia Nimarkoh, One Tree Hill Allotments, London SE23, 2006
The series The Country and the City documents urban gardens and rural smallholdings in Ghana. What did you find out about the relation between class distinctions and the type and art of the garden?
My visit to Ghana in 2009 was the first time that I looked at the country through its landscape, despite previous visits. The photographs show sites belonging to friends and family. I came to understand that many Ghanaians are keen gardeners – something that chimed with my own interest. But then, some people do it purely for pleasure, whilst others out of necessity – to sell and feed their families. I think that's the big difference between Ghana and the UK, where the public tend to grow plants and crops as a leisure activity.
The people I knew in the city are fairly wealthy and had large, well-tended, quite formal gardens; they also often had staff to tend them. The aesthetic was quite unfamiliar, and intriguing to me – with familiar elements like topiary, lawns and hedges, but using Ghanaian plant stock and conventions. There was a ubiquitous presence of Bougainvillea, which the British had introduced. The people in the country I knew had smallholdings and there is a family farm too. I found the visual language of the smallholdings quite familiar to London's allotments (where people rent a piece of land to grow produce).
Interestingly, in my own family, my younger relatives have moved away from farming in favour of administrative jobs. I thought it was ironic that I live in London and have this longing for the land and my cousins, who live in Ghana, have given up their connection to become teachers.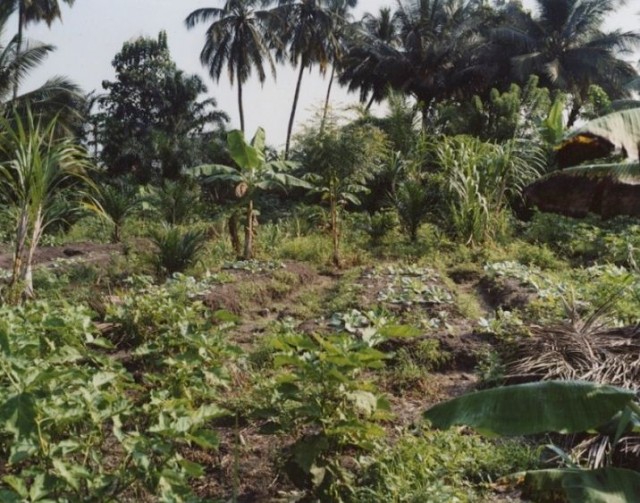 Virginia Nimarkoh, Prince's Plot, Sokode, Volta Region, Ghana 2009 #1

Virginia Nimarkoh, Margaret's Garden, Tema, Ghana, 2009 #1

Is there a personal favorite among all the places you`ve documented?
I wouldn't say I have a favourite place out of all those I've photographed, because my relationship with each one is quite different. Some I may have visited only once, others I've been revisiting for over 20 years.
I definitely have an affection for The Phoenix Garden, as I've been going there since I was a young art student and I've watched it evolve over the years. It really is special. I am still amazed that it's right in the heart of London's West End and so few people know it's there.
And then there are the local parks and open spaces (like Brockwell Park) and they are important because of their locality. They are part of everyday life; they are so familiar that I've forgotten how many times I've visited or my first visit. They are the parks I walk through on my way to somewhere else or to meet a friend for coffee. Each space has its own character that I temporarily try to capture through the photography.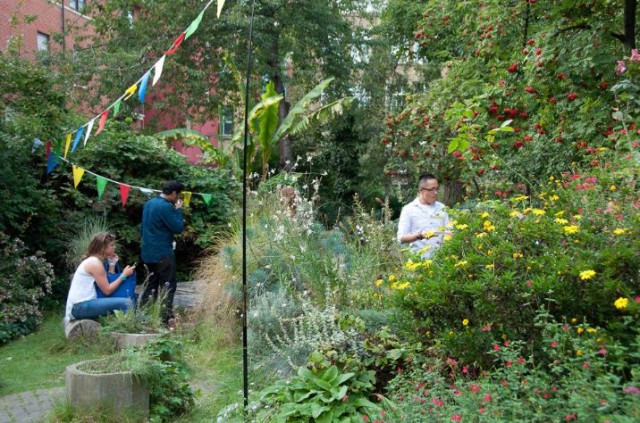 Virginia Nimarkoh, Viva Phoenix, 3rd Agricultural Show, September 2011 #2
ABOUT: Virginia Nimarkoh is an artist based in London. Her practice incorporates, photography, writing and curating. She studied Fine Art at Goldsmiths University of London, where she completed a PhD in Fine Art Theory & Practice in 2006. Her work has shown widely at venues including the Museum of Contemporary Art in Detroit, Threadwaxing Space, New York and ICA London.
Website: http://virginianimarkoh.co.uk/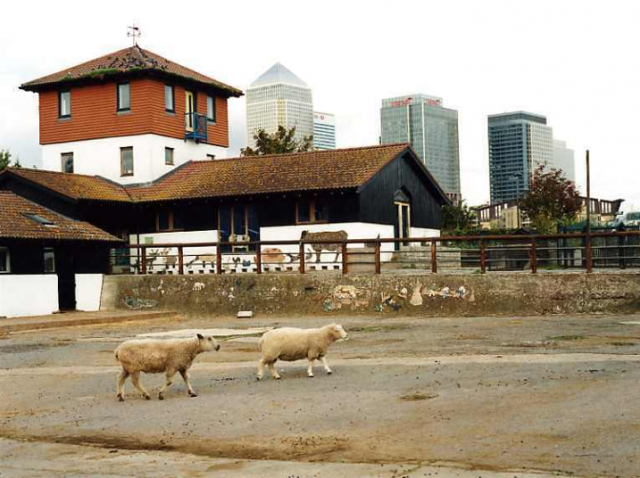 Virginia Nimarkoh, Surrey Docks Farm, London SE16, No.2, 2005

Fatal error: Call to undefined method WP_User::exists() in /home/.sites/107/site958/web/wp-content/themes/duet/functions.php on line 875