What has one city, that another one lacks in? What makes my city that special? Especially in today`s globalized world, differences, originality, and aspects of lifestyle affect the discussion about the best places for living – just think about the recurrence of Monocle`s city rankings.
So even more and more magazines are conceptually settled around a place`s identity: the most recent one that comes into my mind is the Berlin-based Flaneur Magazine, which concentrates on "fragments of a street", means on life and context of ONE street per issue. " It creates a meaningful correlation between places, stories, people and objects that aren't necessarily related", says the press release. The latest issue, for example, is about the Berlinian Kantstraße.

cover Flaneur Magazine. Kantstraße


The art work shown on top has been published in the recently launched MARFA JOURNAL, "which is a new printed publication inspired by Marfa, TX and created BY ARTISTS FOR ARTISTS." And yes, even here the place donates identity for the content: The magazine`s overriding concept is inspired by Marfa, TX, a small desert town not far from the Mexican border. Marfa TX has attracted attention of the art world since the 60s, and, despite only having a population of about 2,000, it continues to be "a capital of cultural disorder and WE LIKE THAT."

Seems, that thinking and living in a globalized world leads to a desire: the concentration on the local, and, in some cases on the very detail of the local (as Flaneur Magazine shows). If this phenomenon doesn`t emphasize on its patriotic tendencies and goes on with nowadays circumstances back in mind, there`s nothing to say against it.
So, what do you think about magazine concepts based on places? Where do you live and what is your city about? And, is your city better than mine?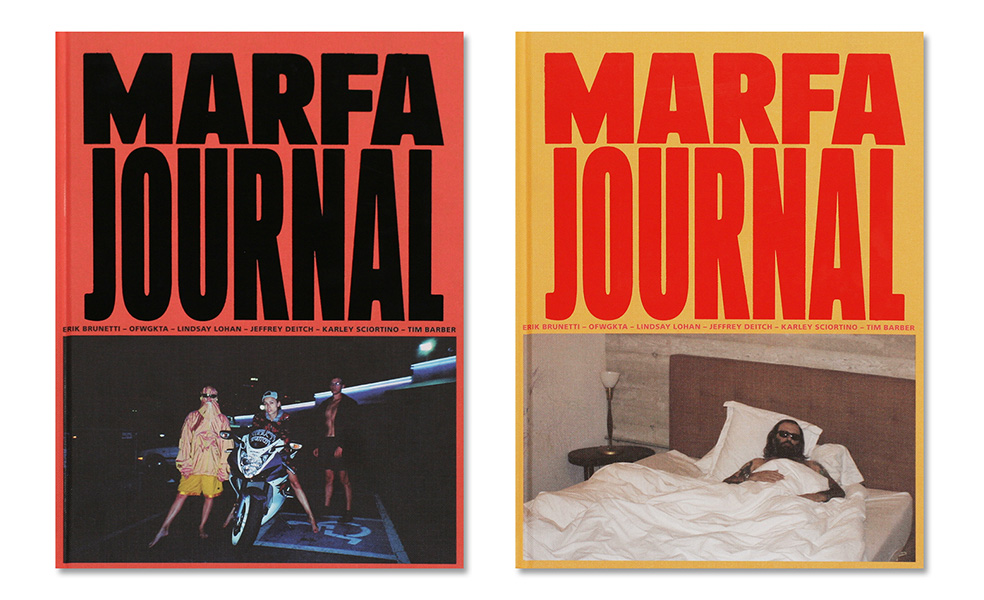 cover of the debut issue of Marfa Journal, which comes in two different covers

Fatal error: Call to undefined method WP_User::exists() in /home/.sites/107/site958/web/wp-content/themes/duet/functions.php on line 875